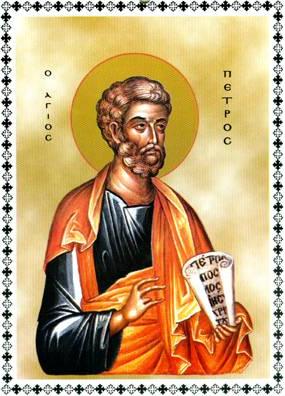 Welcome to our Church!
We warmly invite you and your family to partake in our faith-filled Divine Liturgy services. We hope you will come and feel at home as we worship together. If you are searching for a church home, we'd like you to know that there's a special place just for you here at the Church of Saint Peter the Apostle. Learn More »
About the Orthodox Christian Faith
An ever-growing number of persons from various backgrounds are becoming interested in the Orthodox Church. These individuals are discovering the ancient faith and rich traditions of the Orthodox Church. They have been attracted by her mystical vision of God and His Kingdom, by the beauty of her worship, by the purity of her Christian faith, and by her continuity with the past. These are only some of the treasures of the Church, which has a history reaching back to the time of the Apostles. Learn More »
Presiding priest V. Rev. Fr. Maximos Politis (347) 500-8176
Emmanuel Anastasiou
Protopsaltis
Konstantinos Malonoukos (646) 361-5088
Parish Council President
Evangelos Zervoudis (718) 796-6634
Greek School Chairman
Services Schedule
Sundays: Orthros (Matins): 9:00 AM | Divine Liturgy: 10:00 AM Weekdays: Orthros (Matins): 8:00 AM | Divine Liturgy: 9:00 AM
For information on our services please contact the Church office at (718) 549-8775.